We're located in San Diego for the day. Before we get started we make a pit stop in a really well known cafe, Por Vida, in the heart of Barrio Logan. We run into Yasmeen and her family right on the dot. We start heading over to Chicano Park right around the corner where we'll be having our photoshoot. Yasmeen was born in North- Carolina but soon after was raised in sunny San Diego where she claims it as her home.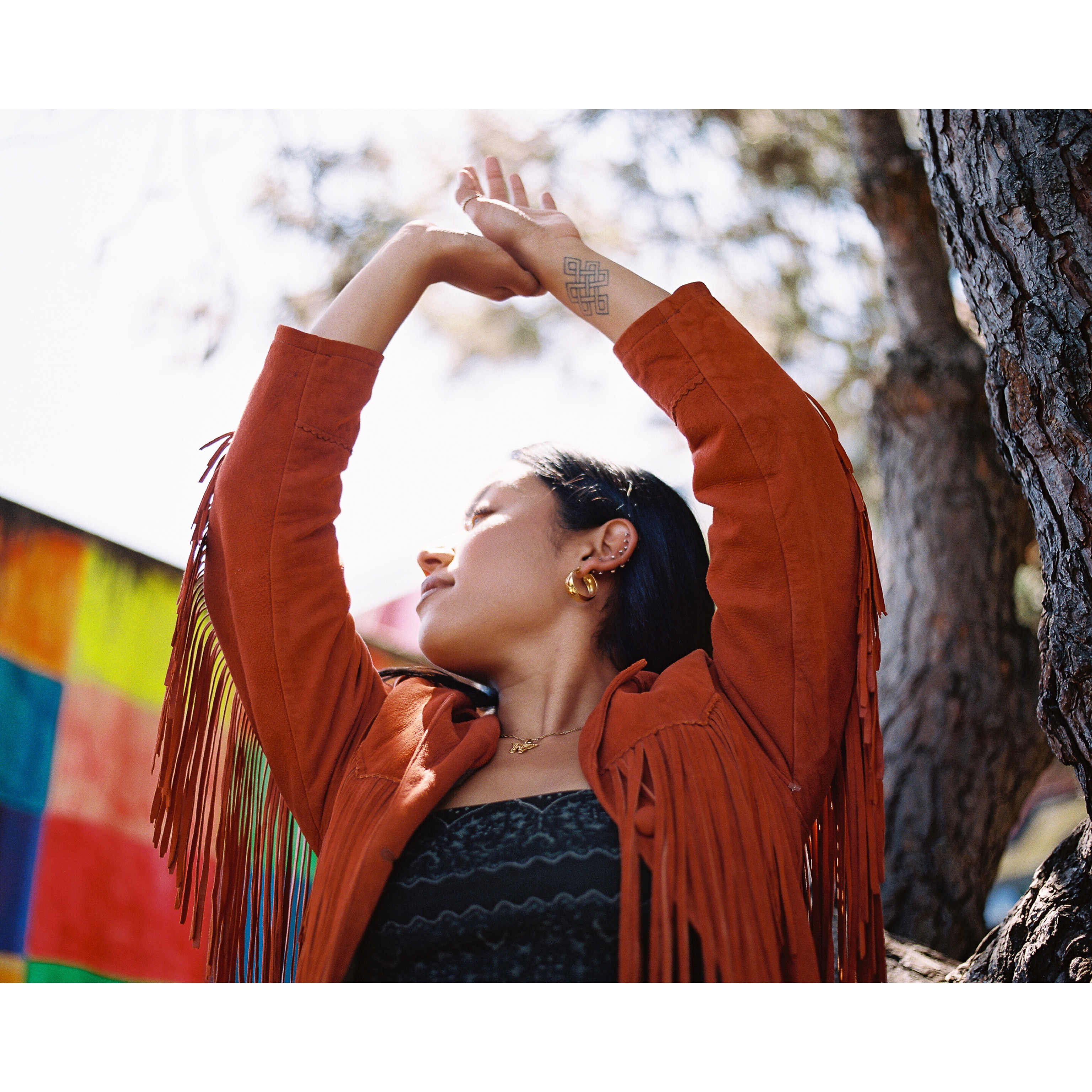 Genesis Kubilis: Hey girl! Hiiiii! Are you nervous?
Yasmeen Garcia: [Laughing] YES! Hiiii!
GK:It's ok! Let's get started. I feel as though "insta-blogging" is the new wave. How did you come about this idea of blogging on an instagram platform instead of a traditional blogging site?
YG: Umm so a couple of years ago I actually started a blog, it was when my son was first born and it was more based around the "Mommy" life. Once I was doing that I realized I wasn't into just sharing about motherhood although yes, motherhood is a really big part of my life, it wasn't the only thing I wanted to talk about so I fell off from the actual writing part of blogging. So with insta-blogging, for one it's a lot easier to do especially as a working mom because sometimes you don't have time to sit down and write down a full on article. Now that influencers have become a big thing, insta-blogging just took off and I saw it as a an opportunity to still be creative and do something that was interesting to me but also gave me freedom. I don't feel like I'm forced to have to write or post an article to keep up with a blog. Now I can take pictures and still be creative. I like fashion and I like taking pictures of my outfits. Now, a lot of people, myself included, take blogging and put it into a caption on Instagram and more people are just into that. With insta-blogging I kept prolonging and finally I was like, "I'm just going to do it! Now is the time!"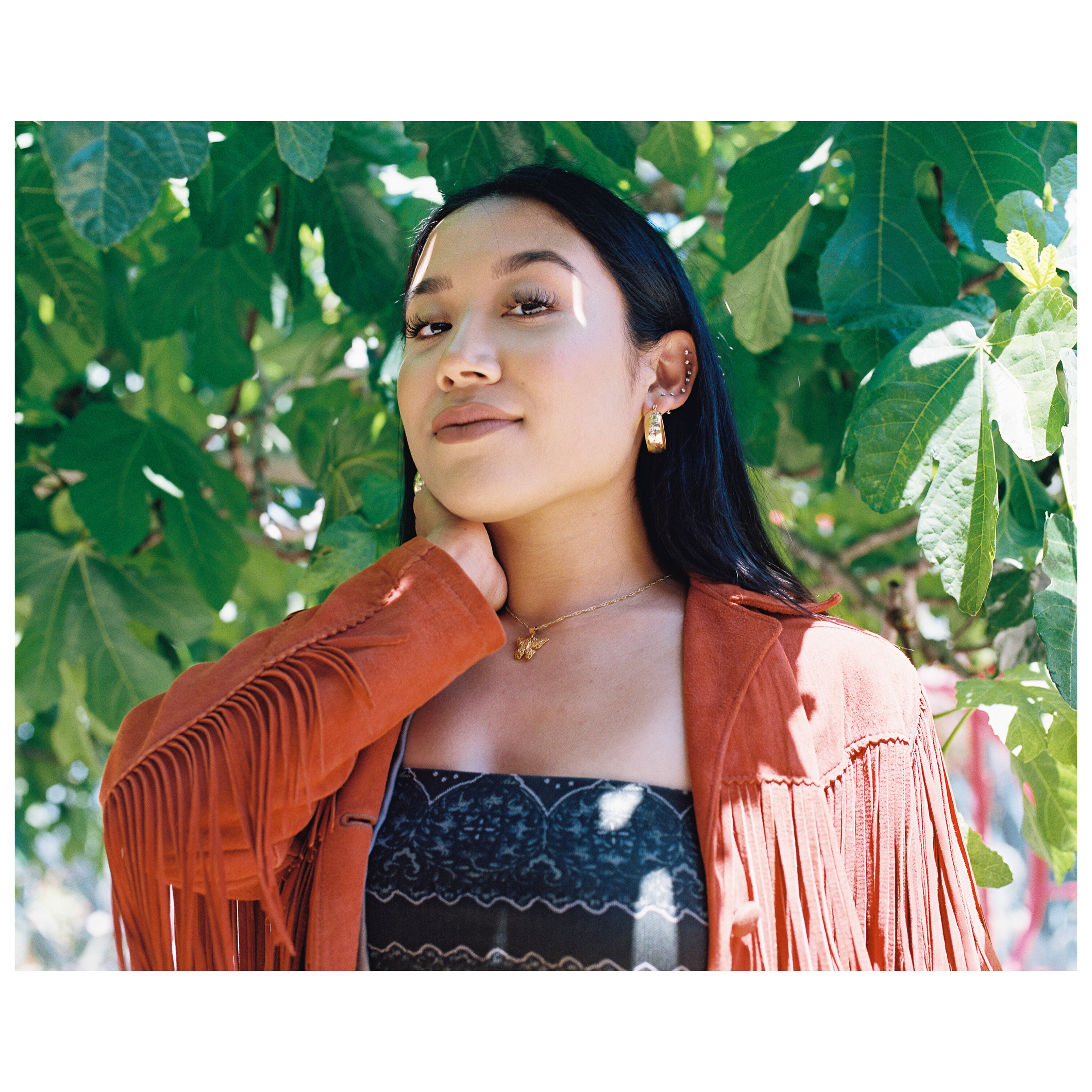 GK: You mentioned using your captions on your posts as an entry way to speak about certain things for your audience to read. How do you keep it "real" on your platform?
YG: So like when I started my blog, it was for the sole purpose of of the mom life, motherhood. When my son was born I was 21, still in college. I felt like nobody could really relate to me and I couldn't relate to anybody. I was asking a lot of questions that I didn't know.. I felt very lost. I felt like becoming a mom had taken a huge part of who I was, I didn't really know who I was anymore. I started my social media to find that creative outlet to just talk about things, motherhood in particular. So now even though my Instagram platform is mostly fashion and lifestyle based, I do like to trickle in my life as a young mom because one, young parenthood is very stigmatized still, there is a lot of misconceptions about young parents and that was something I faced a lot when I first had my son. That's something that I feel is my calling to do in life. I feel whatever platform God is giving me I know it's because I'm suppose to be talking about being a young mom because a lot of people go through this, young parenthood (or teen parenthood) because it's something common. A lot of people don't talk about it and when you do it's in a negative light.

GK: Okay sooo Instagram vs Reality. What really goes on behind the scenes on getting all your content? What is your schedule for that like?
YG: Yeaaah, that's a funny question, it's a loaded one too! I think everyone is going to put pretty pictures on Instagram, that's what it's for, no one is going to put the ugly out there and if you are it's to be funny. For me in particular, because I work a full time job of 40 hours a week, taking pictures in real time is just not something I can really do. If I really want to be putting out good content consistently that people are going to like, for me and Rudy, [fiancé] we spend about two, three hours on Sunday just shooting different outfits and it's not that glamorous. Most of the time it's me changing in the back of my car or my fiancé's car [laughs] you know all sweaty and gross and hangry because we probably didn't eat lunch. We're getting better though! You have to do things to cater to your photographer, you have to feed them! It's not as glam as portrayed on Instagram and I'm pretty open about that. My audience knows that I take my pictures in one day and I feel if you work a full job then that's reasonable. Obviously some of my pictures are real time because you want to see my outfit the day of but I'm working on it. With everything portrayed on Instagram you think everyone's life is cool but really I bet you we all take multiple outfit pictures in one day, it's reasonable!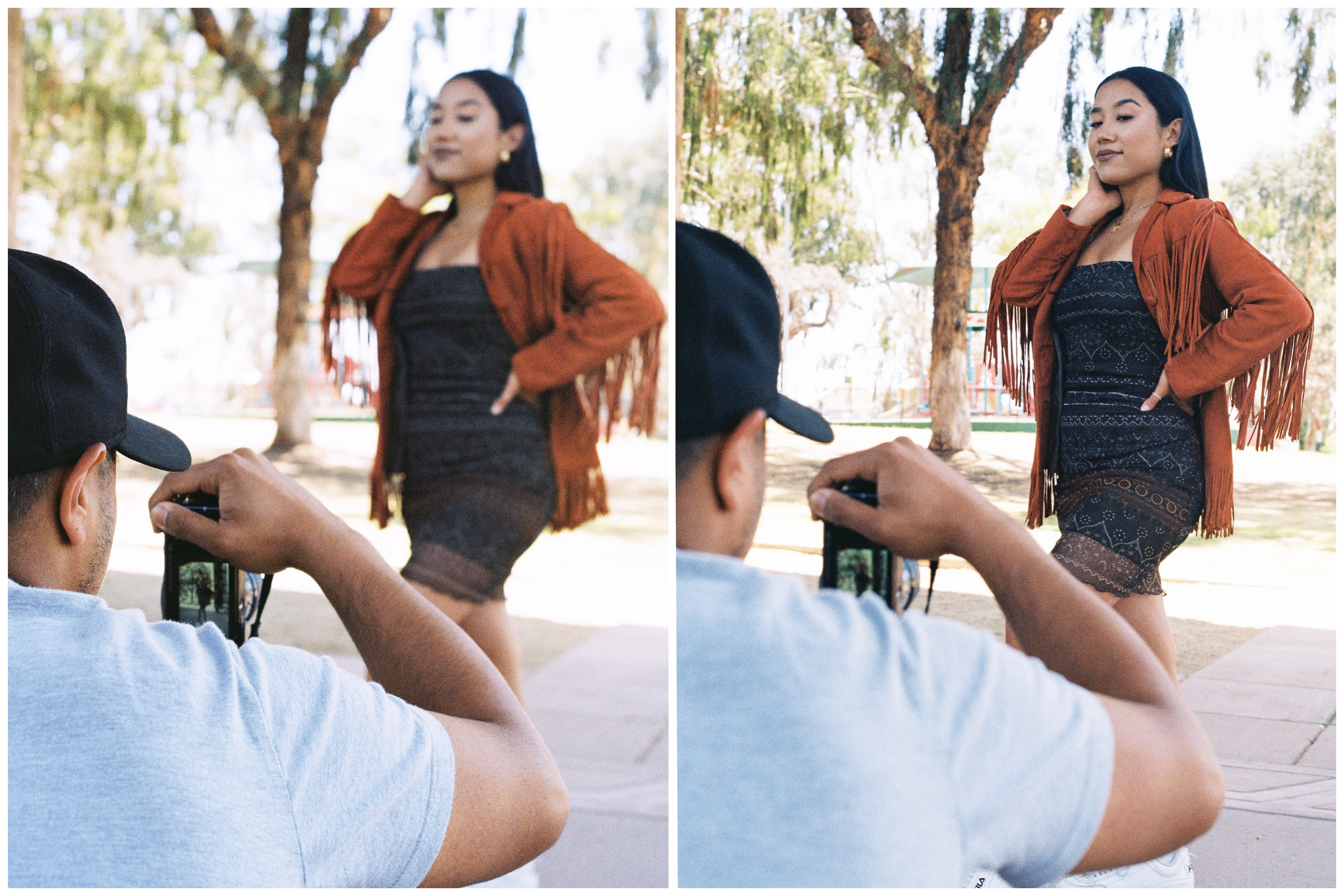 GK: What are some pros and cons on pursuing your passion through social media?
YG: The pros are being able to make a difference, ultimately making a difference, as I mentioned before talking about my dreams and parenthood and lowering that negative stigma. It feels like my calling and passion, that's just what I absolutely love to do. The pros are also definitely the freedom to make your own schedule, like I'm not there yet but I'm working on it. Being able to make a career out of something you're passionate about is something that, oh my gosh, I would love to do! It sometimes feels far-fetched but I don't know, being able to make a career out of something you genuinely love, you can be creative and have that freedom. The biggest con I'm facing right now is timing. Dedicating all the free time you have, especially if you're someone who has a traditional 9 to 5 job, you know you have to dedicate your free time to that. You're doing it because you love to do that! People ask me like why I do this, why I take pictures. There's a lot of misconception about this social media based career and what the journey is about. Not a lot of people get it and not everyone will but at the end of the day you're going to figure it out whether it's spending x amount of time taking pictures or scoping out a location because its what you love to do and even if there are cons you're going to do it regardless.
GK: I can tell you're passionate about sharing your insights on the mom life. What have you learned through being a mom?
YG: Oh man.. well I've always been a very ambitious person before I became a parent, like I've always had these far fetched life goals that I was determined to accomplish. After I became a mom, it set fire even more! I was like "I need to accomplish my dreams even more!" It taught me a lot about not giving up. Like I said, when my son was born, I was still in college and I think the easy thing would have been to stop going to school and take the year off or whatever but I knew this happened unexpectedly and I didn't let it stop me from what my plans were. I went back to school after my son was like two weeks old which is craaaazy and unheard of but you just figure things out. It taught me a lot about persevering life's challenges and figuring sh*t out. It's so weird because when you're a mom you become this new person and it's kind of scary because you feel lost. Now that I'm a mom, I feel like you feel you are born again because you're born into this person that you never knew.

You don't know who you are anymore because this new person became your whole entire life. It's even more scary when you are a young parent because one, you're still at 20, 21 still figuring yourself out. So imagine being that age then you're a parent and you're like, "oh sh*t! I was still figuring myself out!" Now I feel lost again and that's how insta-blogging came about because I was like, "I don't know who I am so I needed a creative outlet to figure that out."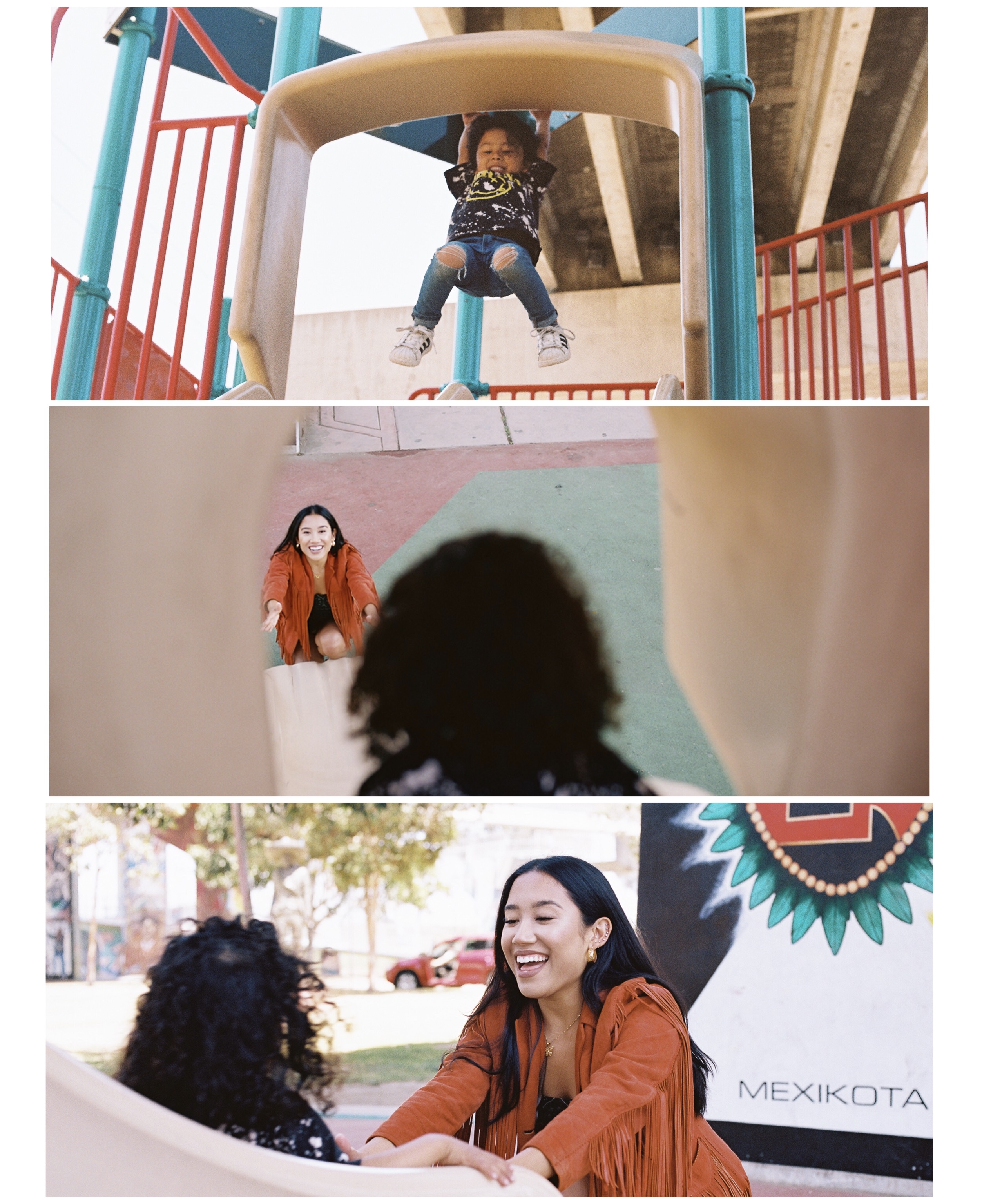 GK: How do you think we can go about supporting each other in the creative community vs competing with one another?
YG: Honestly it's just finding your community, your people that are going to support you one hundred percent. Like you said, you and I are friends and we support each other genuinely and we're just fortunate that we found each other in that sense and now have created a community of people who support each other. So it's really just finding your crew that is doing the same thing you are doing and wants to see you grow. Obviously in a saturated industry like Insta-blogging and the "influencer" world, the competition is endless. I'm not too invested in it from what you see on those gossip blogs and all, it seems almost like scary world to be a part of. I think navigating through that, it's important to find those guys and girls who are doing what you're doing in whatever creative path and lifting each other from there. There is a lot of competition, I mean everyone can talk about wanting to be a part of a supportive community but sometimes you're not always going to see that's not the case. When you find someone you genuinely vibe with and you're down for and they're down for you as well, you hold them tight!
Yasmeen Garcia: Insta-blogger / @yasmeengarcia
Photographed by: Alyssa M. Gonzalez / @alyssapop